ENO, a French manufacturing company, has been based in Niort, in Nouvelle-Aquitaine, for over 100 years.
The company is constantly developing its industrial expertise to offer innovative, high-performance products. Whether it's intended for use on land or sea, each product is designed, tested and made with care in our workshops by passionate individuals using knowledge that has been passed down for over a century.
In answer to consumers' demands for transparency, ENO obtained the Origine France Garantie (French Origin Guaranteed) certification in 2011 to authenticate its products' origin.
The Origine France Garantie label :
The Origine France Garantie label is the only certification guaranteeing that a product is made in France based on two cumulative criteria:
At least 50% of the unit cost price originates in France
The product takes its distinctive form in France
A certification process controlled by an independent certification body (Veritas, AFNOR, etc.) is an objective guarantee that the products were made in France, and it provides clear and accurate information to consumers.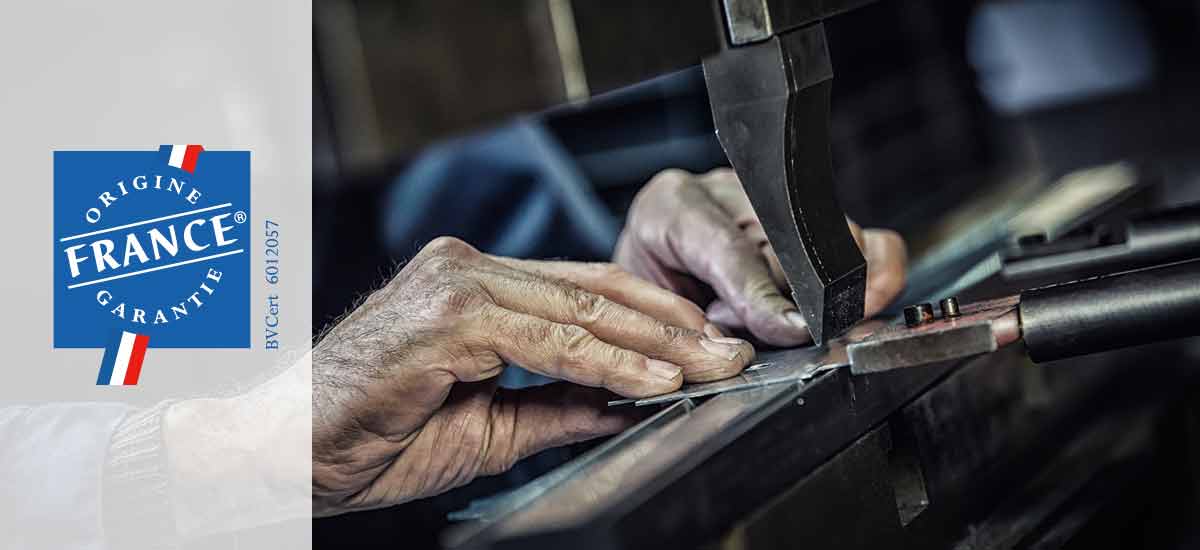 All our planchas have been Origine France Garantie-certified since 2011. When buying an ENO product, you're also supporting the know-how of an eco-friendly company.