For over a century, ENO has set itself apart with its expertise in designing and producing ergonomic and durable cooking appliances for boats and the outdoors. Our unrivalled skills and know-how inform each step of the production process in our workshops to produce top-notch quality.
Integrated design office
Our creative team focuses on the values that have been at our company's core for over 100 years—innovation, design and performance—and on being as energy efficient as possible.
For over a century, we've stayed on trend by collaborating with designers and creating more innovative and higher performing products, while striving for a zero defect standard.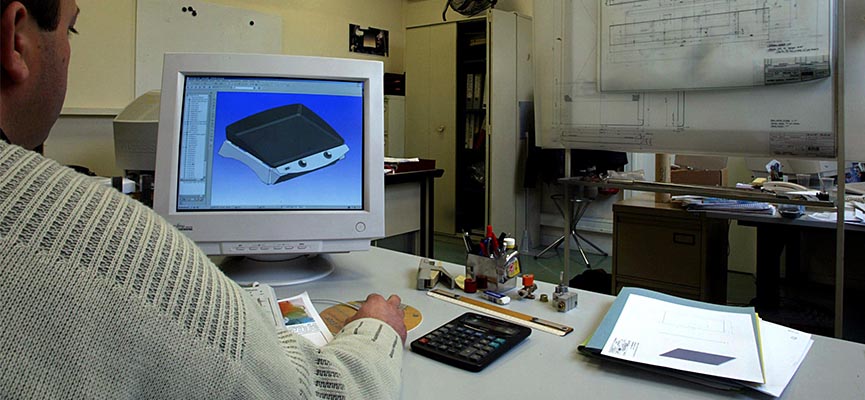 Testing and certification laboratory
Each gas or electric plancha is developed and tested in our test laboratory to ensure it meets all safety requirements for the CE, ETL and AGA certifications.
ENO products meet the standards of over 40 countries worldwide.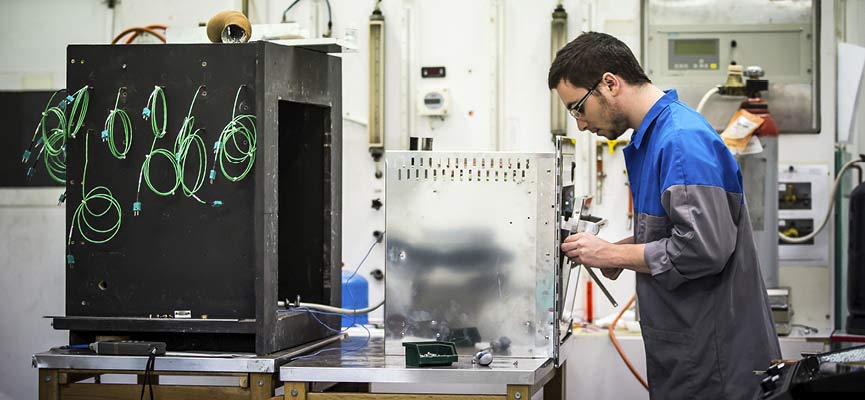 Metalworking workshop
Laser cutting, forming, folding, welding... The magic happens in our Niort workshop, which currently has around 100 employees.
Working at individual stations, employees follow processes that have been passed down for over a century as they strive to produce the same high level of quality for all our collections.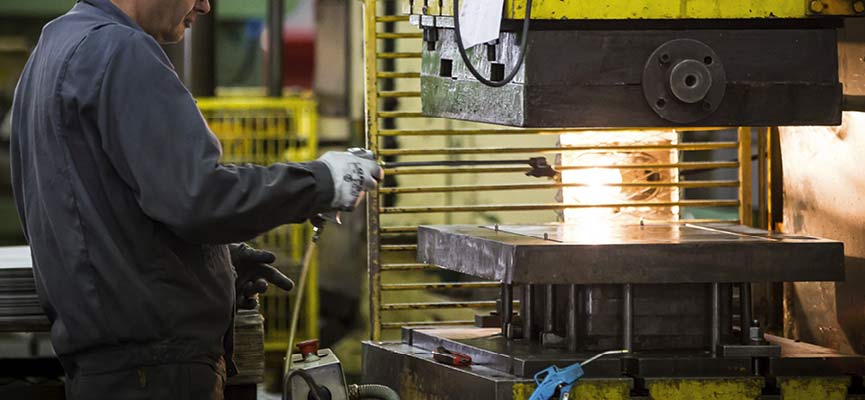 Painting workshop
Each part undergoes a degreasing and passivation treatment before it gets painted.
Using a powder-coating application makes it possible to set the paint's micron thickness and recycle it in a closed circuit.
Since all ENO products are intended for outdoor use, we use reinforced polyester paint to protect the products from UV rays, scratches and corrosion.
The paint is baked on to eliminate solvent emissions.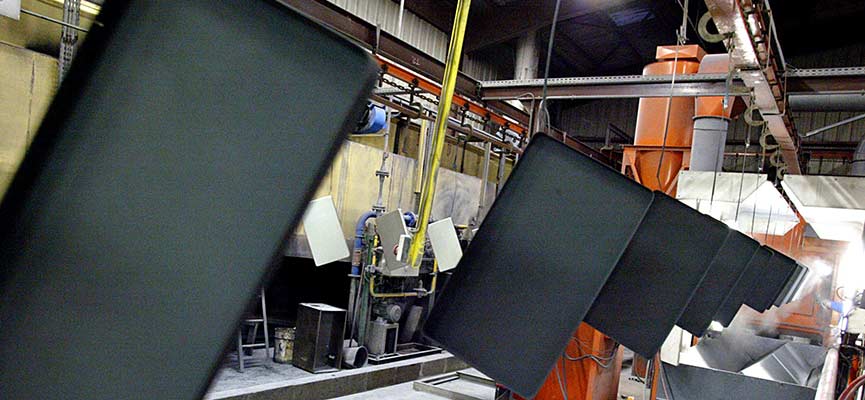 Enamelling workshop
For over a century, ENO has been known for its unrivalled enamelling expertise and the outstanding quality of its cooking appliances for nautical and outdoor use.
ENO became the thousandth company to earn the Entreprise du Patrimoine Vivant label in December 2011, securing its spot alongside other leading high-end French companies.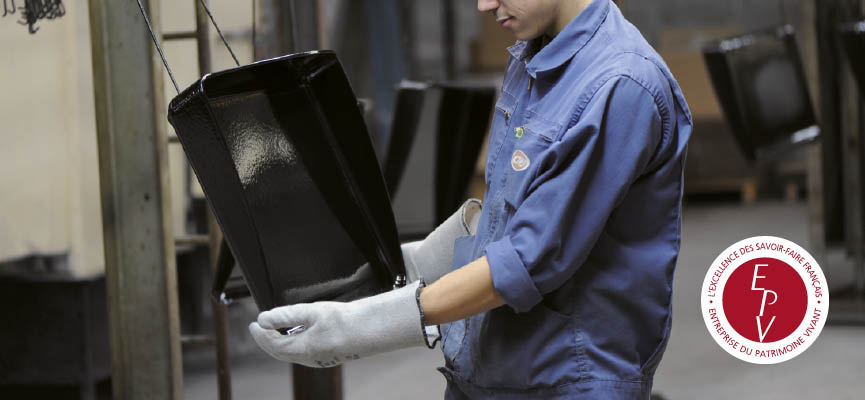 Entreprise du Patrimoine Vivant label : this label is the government's recognition of the company's enamelling expertise, as the enamelling process is complex and requires highly specific artisanal and industrial know-how.
Enamelling is the application of glass on metal.
Every morning, employees prepare the enamel in our workshops following instructions that have been passed down since the company's beginnings.
Before it gets enamelled, each cast iron piece is carefully shot blasted to ensure the enamel adheres properly.
The enamel is then applied in several thin layers via application methods such as spraying, dipping or powder coating.
The latter technique, which is the result of five years of innovation, optimizes production and makes the application much easier.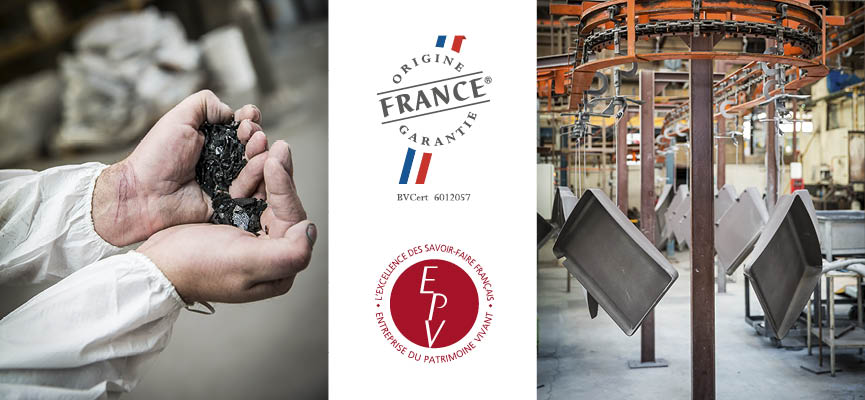 Baking the plates
The factory uses several ovens to bake the enamel. The plates are baked at 800°C/1472°F in several sessions to produce ENO's signature smooth and shiny finish.
ENO is the only plancha manufacturer that has such precious and highly technical know-how, which is why our plates come with a lifetime warranty and are certified food-safe.
Assembly workshop
After all these steps, the products are finally ready to be assembled. This is when the products take shape and become functional and ready to be safely used:
Each individual part is carefully inspected before assembly
Each appliance is 100% tested before shipping: leak detection, flow monitoring, safety device verification
The factory obtains an annual ISO certification for the manufacturing of gas appliances.